Private management can help save NYCHA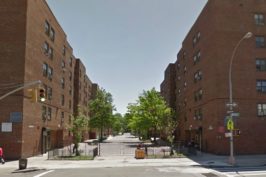 Publication: New York Daily News
By: Sandra Gross and Rafael Uriondo
We are longtime residents of Betances and Baychester Houses in the Bronx. Our developments are part of NYCHA's plan to use a federal program, Rental Assistance Demonstration (RAD), to convert public housing to Section 8 so that apartments stay affordable while long-overdue repairs are made.
NYCHA owns our developments, but private management teams renovated or are currently in the process of renovating our buildings and will manage the day-to-day needs of residents.
Recently, we've read misleading comments about RAD by people who not only haven't lived through RAD — but don't even live in NYCHA housing. As residents who've actually been through the process, we wanted to share what we've learned with other NYCHA tenants who may be wary of it.
We understand the fears and skepticism about RAD. We had them too. We worried about being pushed out of our apartments, rents going up, and having to live with more of the same — crumbling apartments and repair requests that take months to address.
We attended meetings at our developments with NYCHA staff and the new developers and asked a lot of tough questions. To their credit, the developers listened. They assured us that our rents would remain the same and that long-overdue renovations would happen without requiring us to move.
They delivered on all of those promises.
Betances was substantially completed in 2019, and to say it's beautiful is an understatement. Renovations are underway at Baychester and are scheduled to be completed around the end of the year.
Our apartments received those upgrades while we remained living in them. New bathrooms and kitchens helped eliminate problems with leaks, mold, peeling paint and other issues. At Baychester, our development partner made it a priority to upgrade apartments with new stainless-steel appliances and bathroom updates.
Our developments not only look better, they operate better, too. We have new boilers, elevators, roofs and common areas. At Betances, we have brand new kitchens, bedrooms, bathrooms, floors and elevators.
The biggest change has been that the properties are kept so clean. There is no garbage piled up, no more rats, and the neighborhood is kept in a condition that makes residents proud again.
At Baychester, in addition to new boilers and exterior landscaping, we're receiving major upgrades to our security system, along with renovations to our common spaces, including a revitalized community center.
There are also some big misconceptions about how RAD affects NYCHA rents. Under RAD, we pay no more than 30% of our income towards rent — no matter what — and we have strong resident rights and protections. We have robust tenant associations and have built relationships with our management companies.
Some of the improvements made at our developments were based on feedback residents provided to our developers, including a refurbished and newly ADA-accessible playground at Betances and new recreational spaces at Baychester.
We've both lived in NYCHA for decades, so we know how important public housing is to New York City. We've raised our families here. Affordable housing is crucial for low-income New Yorkers.
While politicians and advocates voice their opinions on what they believe are the best ways to fix NYCHA, it is us, residents, who are most affected. For us, RAD is working.
To NYCHA residents: We ask you to keep an open mind about RAD. Attend resident engagement meetings and ask your questions. You will be heard.
And to those intent on spreading misinformation and stoking fears about RAD: Please get your facts straight before dismissing a program that has changed our lives. You don't speak for all of us.
For far too long, NYCHA residents were promised repairs and renovations while government funding decreased. Nothing improved. Now, after so many years of waiting, we are blessed to see our needs finally addressed. We hope other NYCHA residents will soon see theirs addressed too.
Gross is the resident association president at Baychester Houses. Uriondo is a longtime resident at Betances Houses.
Click here for the article online.